Christin C. Brennan
Partner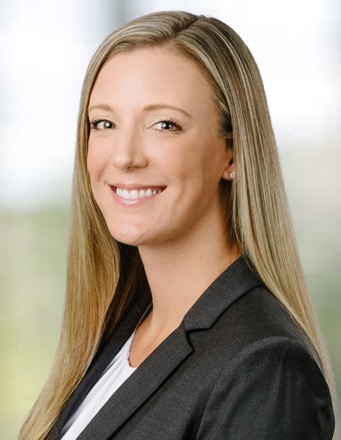 Christin C. Brennan was born in Miami, Florida, and was raised in Melbourne, Florida. She attended the University of Florida where she earned a Bachelor of Arts degree in Criminology with a minor in Sociology. She next attended Stetson University College of Law where she earned her Juris Doctor degree, and interned for the Honorable Christopher C. Sabella, Circuit Court Judge for the 13th Judicial Circuit in Hillsborough County, as well as the Attorney General's Office, Department of Children's Legal Services.
Christin has been practicing exclusively in the area of Marital and Family Law since 2009, including divorce, alimony, child custody, timesharing, child support, modifications, relocations, pre-nuptial and post-nuptial agreements, marital settlement agreements, paternity, step-parent adoptions, and appeals. Christin is also a Florida Supreme Court Certified Family Mediator.
Christin is an active member of the Florida Bar Association, the St. Petersburg Bar Association, and the Canakaris Family Law Inns of Court. She also serves as a court-appointed Guardian ad Litem on behalf of minor children. In 2012, Christin was awarded the Canakaris Family Law Inn of Court, "Young Lawyer of the Year," award. Beginning in 2014, Christin was appointed to serve a three-year term on the Florida Bar Sixth Judicial Circuit Grievance Committee "D." During her appointment, Christin was selected to serve as Vice Chairman, and thereafter Chairman of that committee. In 2015, Christin became a partner with Meros, Smith, Brennan, Brennan and Gregg, P.A. In 2017, Christin served as the Chairman of the St. Petersburg Bar Association's Collaborative Law Section. From 2018 through 2020, Christin was appointed to serve a two-year term on the St. Petersburg Bar Association's Executive Committee as a board member.